In the daytime, here's where you'll find the Unders
Ning Network Spotlight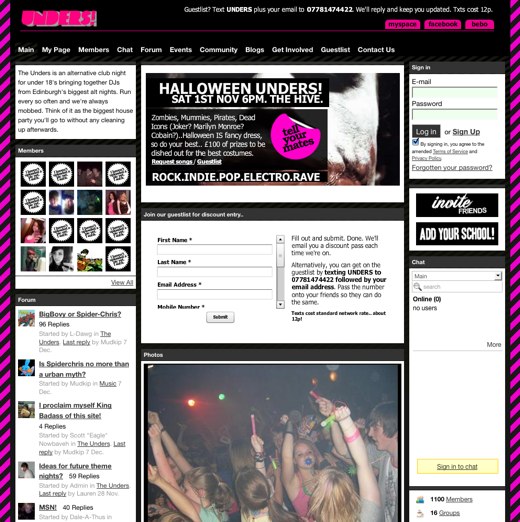 The Unders is a special night held every so often that brings the hippest club action to those under 18 in Edinburgh. Their network is proof that it's always an exciting time.
The last Unders was for Halloween, and the photos show that it was quite the night. You can even check out the setlist if you're curious. The team behind the night is always looking for new ideas for future theme occasions, and sometimes the highlight is just a great band in town. If you want to volunteer and contribute, there are plenty of opportunities.
We're only curious as to what The Unders will be next. Sign up on the Guest List, and you can stay informed. You definitely don't want to miss this.