It's a MacWorld, we just live in it
Ning Network Spotlight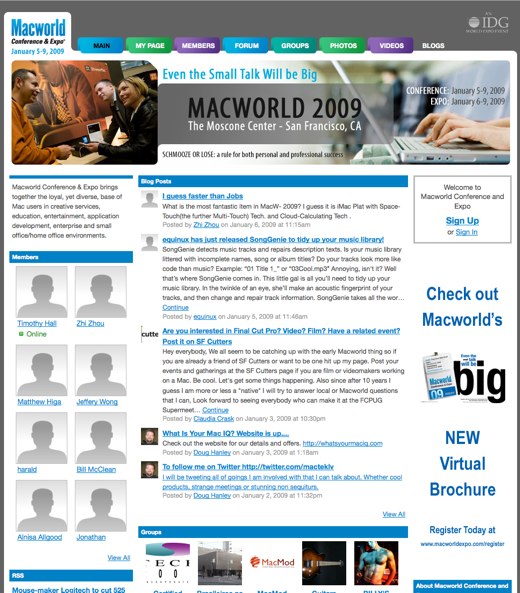 Steve Jobs may not be on stage this year, but that's not stopping the annual MacWorld Expo from starting today, at the Moscone Center in San Francisco. Whether looking for places to party in the city or a new job, the MacWorld Expo network is the place to connect with fellow expo attendees.
The Groups section is where much of the professional networking occurs, with options for Adobe users, Final Cut Pro aficionados and Mac users working in education. On the forums is where the fun is. One member wants to know where the party is, while another member is happy to offer her local expertise on getting around San Francisco.
Starting today and going through Jan. 9, the MacWorld Expo promises a wealth of information, tons of new products and of course, the ability to network with Apple lovers and users from across the country. Get started before you hit the floor of the Moscone Center with the MacWorld Expo network.