Join the Wine 2.0 revolution
Ning Network Spotlight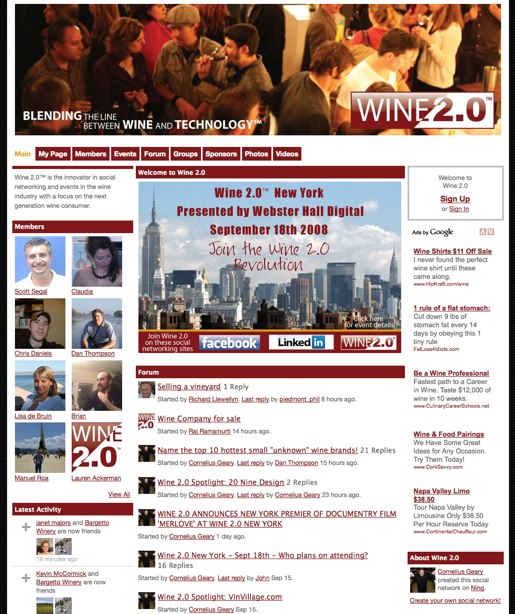 Drinking wine doesn't need to be stuffy, expensive or intimating — or at least that's the message from Wine 2.0, the social network for the next generation of wine consumers.
Signing on to attend every Wine 2.0 event could keep you busy (and perhaps tipsy) every weekend for the next few months. Neither of these are a bad thing, in my mind. There's a tasting with oysters on Jan. 3 in Rutherford, Calif. Not to be outdone, North Berkeley Imports is offering their own tasting event, where participants can meet the winemakers behind their favorite bottles. If you're in New Orleans, you won't want to miss a Mardi Gras tasting, scheduled for Feb. 19.
Trying to out-do your friends by taking about the price of the bottle of wine you are about to enjoy is outdated, and somewhat unpleasant. If wine drinking for you is more about the pure enjoyment of wine, and less about the fancy label on the bottle, then make sure to join Wine 2.0.