Just art at Lafayette Creative
Ning Network Spotlight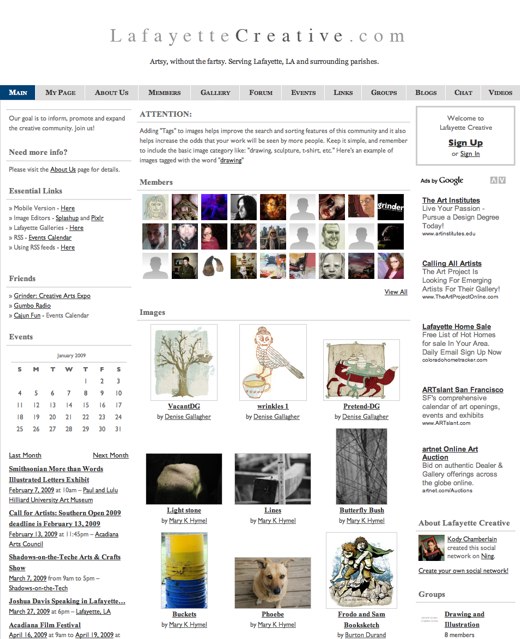 Lafayette Creative is a social network for the creative community in Lafayette, La. and the surrounding areas.
Whether you are a painter or comic, graffiti artist or furniture designer, there is a group for every artist. Getting involved offline is just as easy with the network's selection of events. Upcoming plans include "Smithsonian More than Words Illustrated Exhibit", "Shadows-on-the-Teche Arts and Crafts Show" and "Acadiana Film Festival."
Not surprisingly, the network's Gallery is the most active section. Artists display their paintings, photos, cartoons and comics. After flipping through the gallery, you will be inspired to show off your own artsy side at Lafayette Creative.