Make plans to attend the Animeland Wasabi convention
Ning Network Spotlight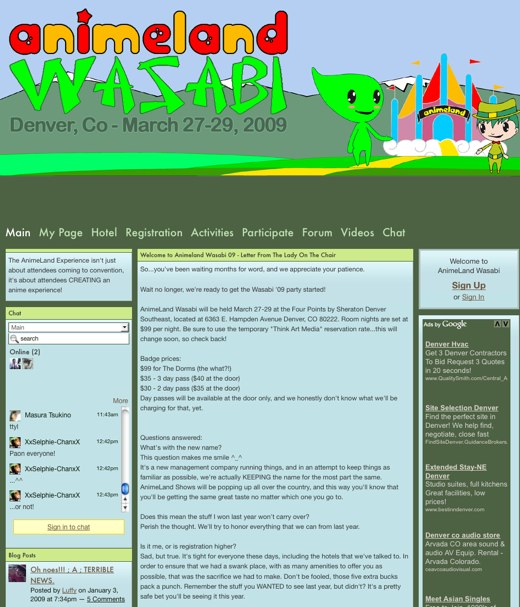 Animeland Wasabi is the coordinating network for the successful anime convention of the same name, and they're gearing up for another go in Denver from March 27-29. For the true anime fan, this isn't an event to miss.
While you're waiting and making travel plans, the network will fill you in on the developing plans for this year's con and show off the great times from last year. Animeland Wasabi's photos section from 2008 particularly shows off the cool anime convention tradition of dressing up as favorite characters.
Once you get to the convention in March, there is plenty to do for visitors of all tastes. Animeland Wasabi has already set up a group for gaming, has panels ready on subjects like Japanese Mythology and the history of anime video game maker Square Enix, and is holding a contest for the best anime music video. There's something for you whether you're a casual consumer, an avid intellectual, or a dancer or artist, and you're sure to have a good time.
Animeland Wasabi looks to be one of the biggest anime events in 2009. The hotel has a cut-off date on Feb. 16, so you'll need to register soon.