Milking this network for all it's worth
Ning Network Spotlight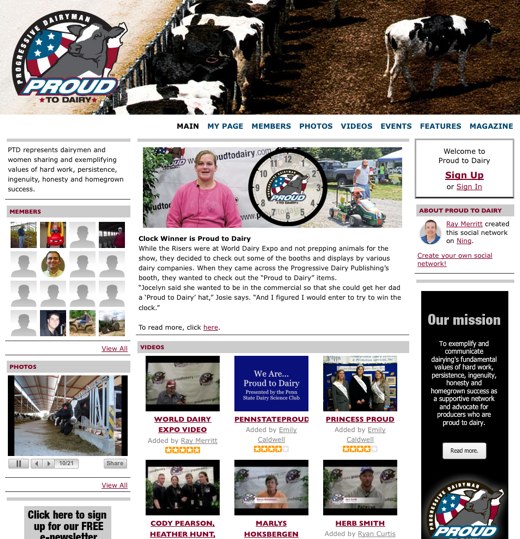 That refreshing glass of milk, the creamy slab of cheese and the icy sweet ice cream you love so much all rely on dairy products. The hardworking men and women who produce this country's dairy are readers of Progressive Dairy and members of its associated social network, Proud to Dairy.
If your conception of where your dairy comes from includes imagining the milk aisle at your local grocery store, the network photos might provide a little insight on the dairy production process. Look! There are cows — a lot of them! Members use the network blog (called Features), to post ideas about the progressive dairy industry and more.
For farmers who find themsleves spending their time with our bovine friends, Proud to Dairy is the place to trade tips, network with other progressive farmers and more.