Ogle the hottest custom cars at WhipAutos.tv
Ning Network Spotlight
=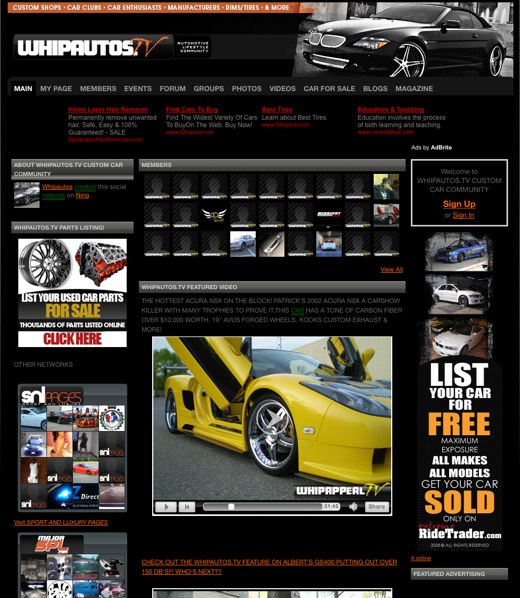 If you look forward to your next pay day so that you can add a new set of bling to your wheels, the WhipAutos.tv network was built for you. WhipAutos is all about the very flashiest of custom car mods, and it's got a lot to show.
More than 1,300 photos cover the bases from Saleen to Mercedes to Lexus. This is a network for true car buffs, and you'll find a lot of shots of engines and equipment in addition to the standard sexy body images. The same is true of the videos section, with tuning videos to go with the racing clips so that all sides of building, refining, and driving top cars are covered.
WhipAutos.tv has hunted down some really unique material to add to its collection. There's a blog post with shots of a completely chromed Mercedes in Dubai, and a video detailing how chrome paint is applied in the first place. It's at once a really interesting learning experience and a look at the really extreme and wild side of the mod world.
WhipAutos might not give you that dream ride you've been thinking of, but it'll give you the next best thing, which is all the fancy custom car content you could ever want. Roll on over, and don't forget the bling or the axle grease, since WhipAutos idolizes both.