Share your creation at Beaders Showcase
Ning Network Spotlight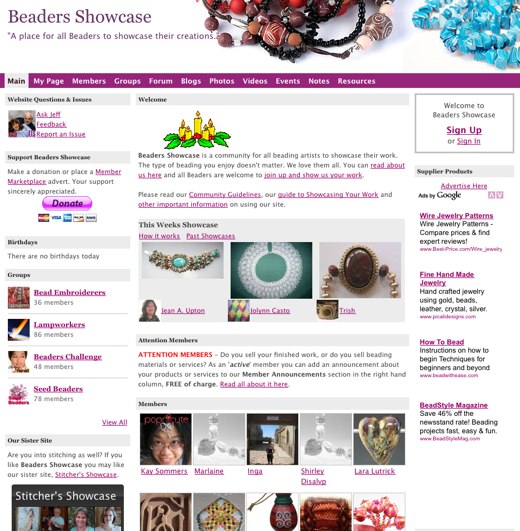 The Beaders Showcase network celebrates all things made with beads, with a whole lot of diversity and plenty of enthusiasm and honed crafting skills.
More than 500 members have invested time and talent in making thousands of bead creations. If you can dream it, it's probably been done: beadworks include a mermaid, purses, and complete boxes, along with many more traditional pieces like bracelets and necklaces. The Beaders Showcase team has done a great job of making it all easy to search, so that you can quickly find pieces of interest.
Members work hard on their beadwork and share detailed tutorials with solid photos and descriptions. You can learn how to make a two-by-two bracelet and even blown glass. There's also an extensive guide to showcasing your work so that after you've beaded up some beauties, you can display them on the network. The members of Beaders Showcase have enthusiasm that is contagious.
You'll find something to love at Beaders Showcase no matter if you're a jewelry lover, a craftsperson, or just a visitor with an appreciation for beauty. Visit and enjoy!