Take aim with Darts 501
Ning Apps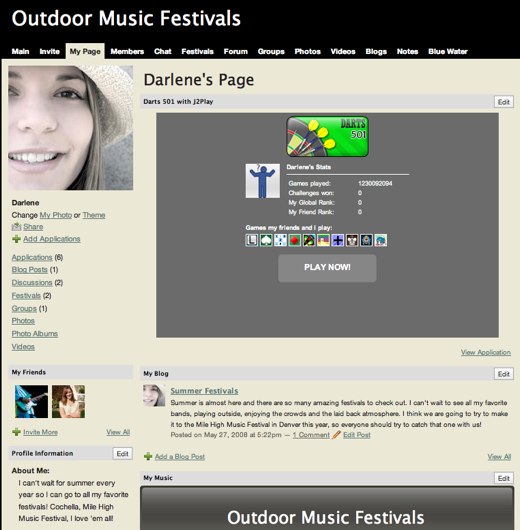 Want a fun activity for your profile page? Check out Darts 501, an OpenSocial application that can be added to Your Social Network on Ning.
To start playing, join a table to compete against another player. You and your opponent will alternate throwing a round of three darts. For each round, the scores are calculated so you can see where you stand.
Darts 501 was created by J2Play. If you are looking for an additional challenge, J2Play also offers Darts Crickets, another exciting version of the game. To brush up on your dart knowledge, check out the rules here then take aim with J2Play's dart games.
About OpenSocial: An OpenSocial application is a feature that you can add to your profile page for fun, communication or business. Add it to your page by clicking the "Add Applications" link in the left hand column, beneath your profile photo. This will take you to the application's directory, where you can scroll through the list of available applications or use the search box to jump to a specific one. Then click on the "Add to My Page" button and and confirm by clicking "Add Application".