Thanks, ePolitics!
Ning News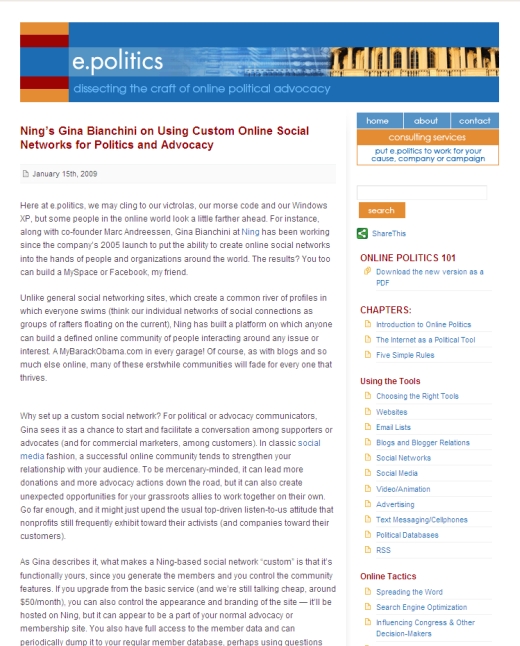 ePolitics, a fantastic blog "dissecting the craft of online politics, advocacy and political marketing" was nice enough to chat with us a few days ago. Here's the post.
From what we've seen across the Ning Platform, social networks for candidates and causes are enormously popular. Why? Because they tap into the things that impact people's lives and the causes they care about. We believe that by 2010, every candidate and every cause will have its own social network.
In the most success model we've seen, your own social network for anything serves as your digital "hub" where members can connect with other members under your brand, your choice of features, and with your own membership base. This isn't to say that you don't have a presence across other general social networking services. These distribution "spokes" are fantastic for raising awareness of your social network and driving new members in. The two reinforce each other and create an integrated experience across services for you and your brand.
Thanks again to Colin and ePolitics!