The home of the new hip hop movement
Ning Network Spotlight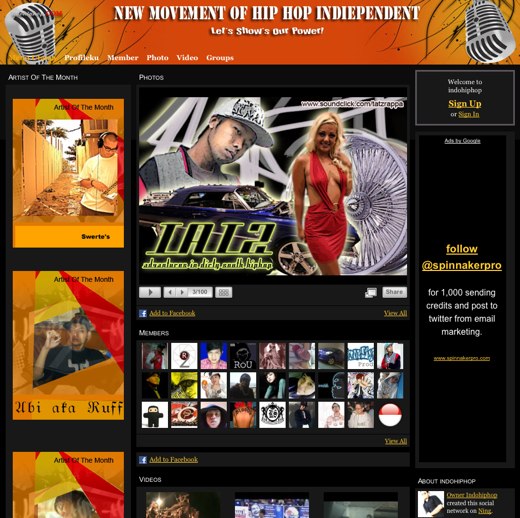 Indie and international hip hop has found a new base at Hip Hop Independent, and they'd love for you to join in.
Hip Hop Independent members live the whole culture of hip hop, not just the music. The Photos tab includes explorations of hip hop art, branding and attitude to go with the images of established artists. There are also some classic videos of many of the top names on the indie scene and live shows to boot. You can become an expert on indie hip hop here in no time.
Without a doubt, Hip Hop Independent is helping put Pacific hip hop on the international map, and the network is full of quality material and members who love the music and vibe. So if you're looking for something different than Jay-Z and Biggie, Hip Hop Independent is definitely worth a stop.