The Hood Hard movement starts here
Ning Network Spotlight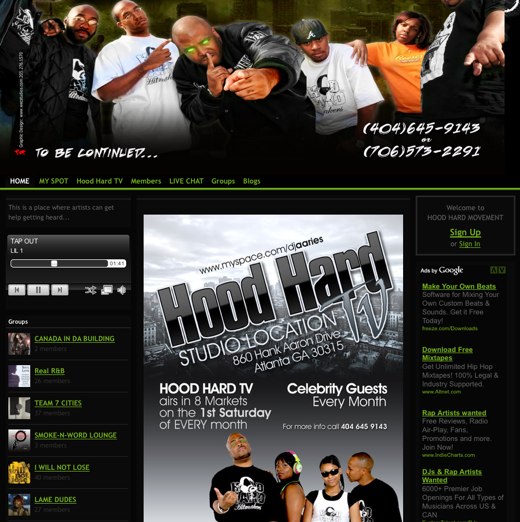 The Hood Hard Movement network team call themselves the Hitmakers for a reason: The network is a key source of exposure for the hottest new underground hip hop and indie acts. If you want to get over, this is the place.
The Hood Hard TV page shows off featured performances from the best of the up and coming, with information on how to get on the show yourself so your own act can catch the spotlight. Hood Hard has also posted classic music videos for you to study up on, so that you can make sure your rhymes are up to spec and your moves are smooth enough for the big time.
You'll find many more opportunities and supporters on the Groups tab, too. There's a group for a modeling agency looking for new models, and another matching interviewers with acts to get some exposure in writing. Hood Hard has all the bases covered to get you ready to perform and record. The Blogs tab even includes a post from a hair stylist and makeup artist showing off his work and offering his services.
The Hood Hard Movement has made itself a one-stop shop for the aspiring hip hop musician. You'll find all the help and staffing you need to polish your act to perfection, and once you're ready to go, Hood Hard will show you off for producers to see. So what are you waiting for?