The Next Three Months…
Ning News
Updates
Your Ning Network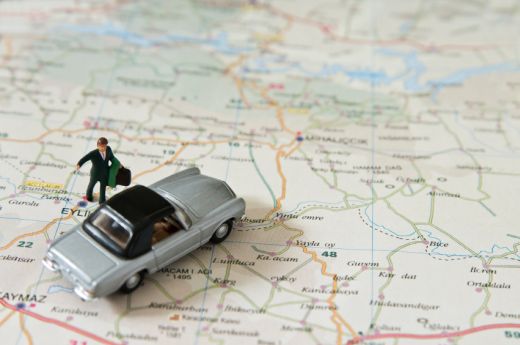 Ah, a new year and, with it, a few new things coming down the pipe from us. In the next three months, here are a few of our big releases:
1. OpenSocial Network Applications. When you choose an OpenSocial Network Application from the directory on your network, you'll have a new feature with a click. The only difference is that an OpenSocial Network Application may come from us or external developers distributing their applications to hundreds of thousands of networks across millions of profiles.
When you choose an OpenSocial Network Application, it will be seamlessly added to your network's Main page, have their own tab, display multiple pages for the feature itself as well as offer a module on your members' profile pages. They will be a quick and easy way to add or modify features on your social network on Ning and we're incredibly excited for them.
**Update: This release is now scheduled for mid August. As we get closer to the release, we'll preview Ning Apps here on the Ning Blog. Thanks for your patience!**
2. New Network Discovery & Management on Ning.com. The requests for better discovery of newly popular and relevant social networks across the Ning Platform have been heard. We started with improved search on Ning.com as the first step last week.
From here, we're revamping Ning.com to provide links to recommended networks – based on momentum and relevancy to the topics you care about – as well as provide a super simple,easy way to keep up with the increasing number of social networks you all are joining across the Ning Platform.
3. Head-to-Toe Revamp of Media Features, Starting with Chat. Lastly, we are tackling redesigns of our most popular features, starting with chat. The chat love is coming this month with a newer, faster, more scalable chat feature and a brand new design.
From there, we're revamping the music, video and photo slideshow players, keeping the same great watermarking but updating the players with a brand new design and a few extra features.
The final step is a new music and podcast feature directly in your network for the first time. We'll also be launching entirely updated video and photo features. And, yes, we'll finally offer video channels.
4. A New Network Activity Feed. We're upgrading your social network's latest activity feed with a few extra activities, a slightly new design and entirely new back-end. As we have designs to show off, we'll post them here and in Ning Preview.
Beyond these large ticket items, we have a whole set of smaller things that we'll be continually updating on your social network on Ning throughout the coming weeks and months. As we get closer to a few of the upcoming releases, we'll have more screenshots and details to share. Thanks!
Update: I should have originally included Fine Grain Moderation in here as one of the smaller projects. Better, more granular moderation controls over your network will be launched in a private beta in late January and open to the world in early February.