The Rockstar Revolution
Ning Network Spotlight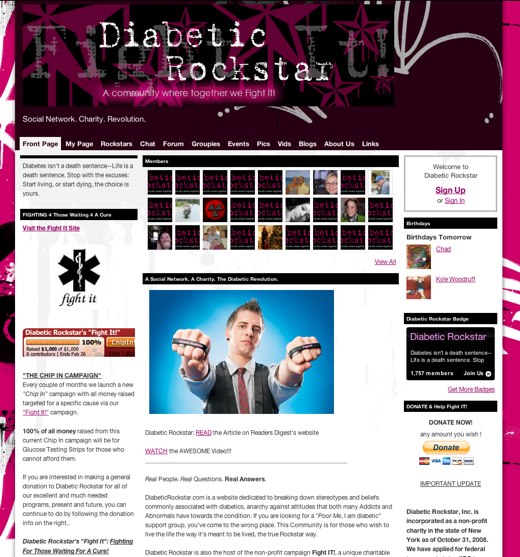 Diabetic Rockstar is more than a social network. It is a charity and a diabetic revolution.
Network Creator Christopher Thomas has already been featured in Readers Digest for his inspiring work. After being diagnosed with Type 1 diabetes at age 27, Thomas found a way to fight back and named himself the "diabetic rockstar." Thomas wanted to encourage others to do the same and started diabeticrockstar.com.
Members are given the advice to "Stop with the excuses: Start living, or start dying, the choice is yours." The resources and support to live life the way it should be lived — the rockstar way — are all here.