The Talent Revolution is here
Ning Network Spotlight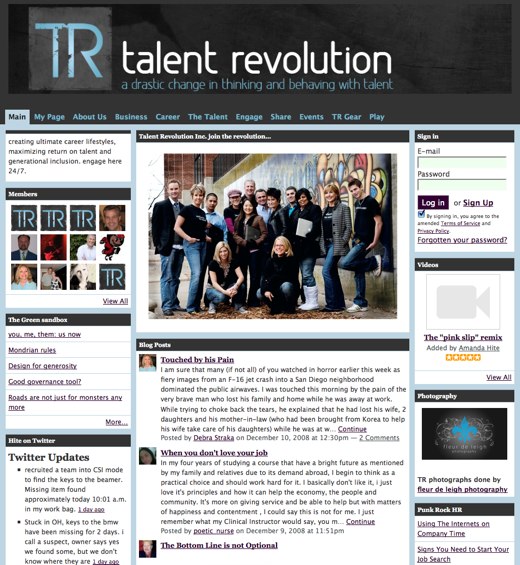 Got talent? The Talent Revolution social network will help you make the most of it in your career.
Members have quite a lot of experience to share, and their anecdotes are at once amusing and helpful. One member has posted an analysis of five "career lessons disguised as failures" from her own life and another an encouraging post about turning "mediocre into extraordinary," and there's even a post about ways to spot a person living their "ultimate career lifestyle." There's a ton of encouragement and ideas to be found here, and particularly for recent college grads and those looking to change careers, a lot to be gained.
There are some solid video studies, too. You'll discover an analysis of how young people look at office politics, thoughts on the current state of K-12 education and a really cool introduction to the travel and leisure business. You'll definitely have a lot of new thoughts after spending some time watching, and you'll never look at your office social dynamic quite the same way again.
If you're looking for some career development, the Talent Revolution might just deliver for you.