The Zac Brown Band
Ning Network Spotlight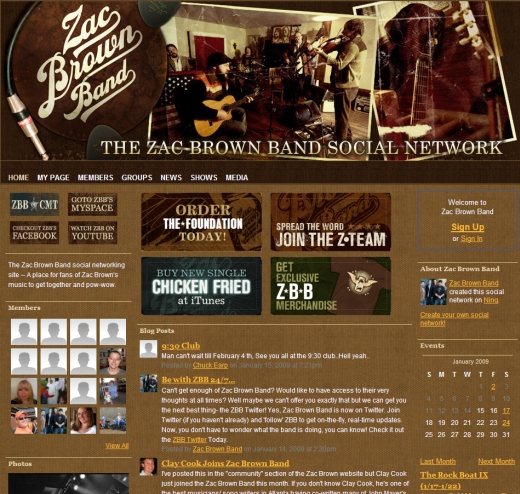 Zac Brown is a new singer songwriter and his social network on Ning is 750 members strong. He's done some awesome stuff on his social network, from a beautiful navigation via the tab manager to elegant graphics and links to various external websites (like iTunes, Facebook, MySpace, others) via text boxes on the social network's Main page.
We love Zac Brown even more because his CD is 100% recyclable and functions as a picture frame. Our friends over at Hackmart rocked it. Here's the story: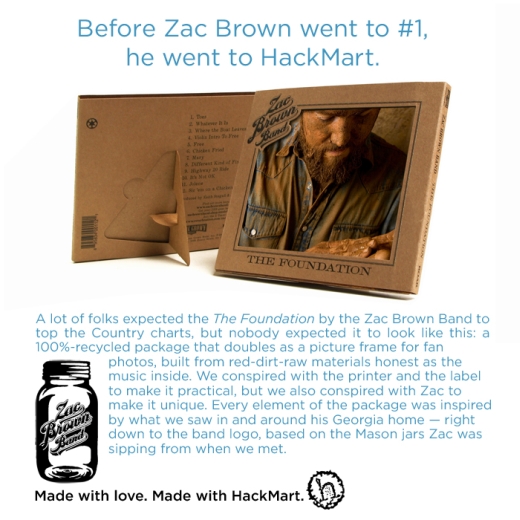 Music + your own social network + mason jars is a winning and unique combination. We love it!