Up for a challenge?
Ning Network Spotlight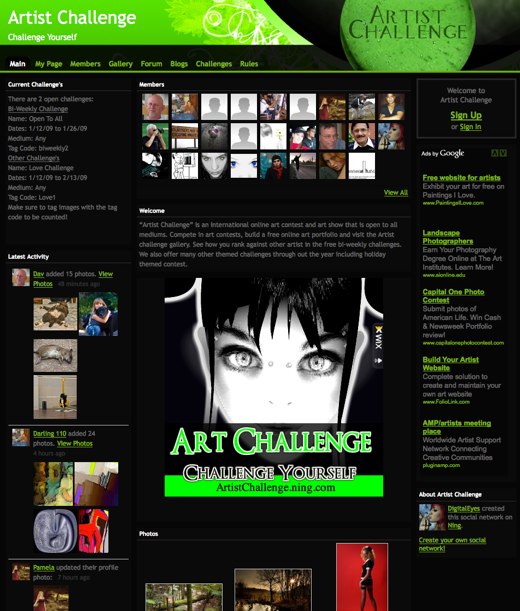 Artist Challenge is described by its Network Creator as "an international art contest and art show."
The network runs biweekly and themed challenges that are open to artists of all mediums. By posting their work for other artists to see, members push themselves to explore their creative abilities further. For some inspiration, check out the most recent challenge here.