Vote for Buzz!
Ning Network Spotlight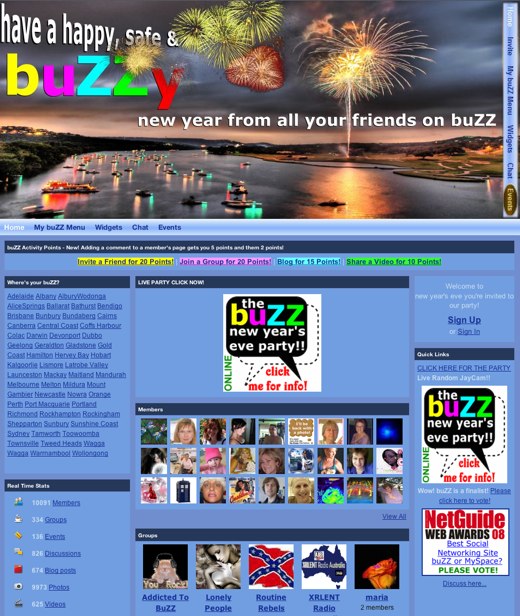 The Buzz network was recently nominated for a NetGuide Australian Web Award in the "Best Social Networking Site" category. The contest compiles a "Best Of" guide for computers and the Internet. Buzz's competition includes Myspace, Friends Reunited and RSVP.
Buzz describes itself as "The Friendlier Aussie Social Network" and it's easy to see why. With more than 10,000 members in hundreds of groups, Buzz is the place to socialize. Buzz has also created a sister network for each location in Australia so neighbors can connect further. Buzz goes beyond bringing members together online and gives back to the community. Members can vote for the next community cause Buzz gets behind. Buzz's recent contributions include $5,000 to United Way and $5,100 to the Mental Health Council of Australia.
Give back to Buzz by casting your vote here for the best social networking site.