Watch top hunters in action at My OutDoor Zone
Ning Network Spotlight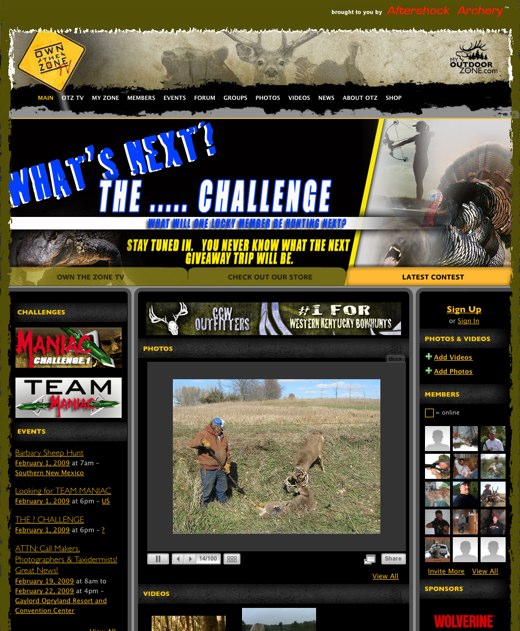 Dedicated hunters and hunting fans will feel right at home at My OutDoor Zone, the official network for the Own The Zone hunting show.
Fans of the show can find bonus clips, a full recording of the most recent episode if you happened to miss it, and a preview of the next one upcoming. You'll also discover full bios of all of the cast members, with links to their profile pages so you can check out their content. If you want to get out and roll with the team, you can even take up their challenges for a chance to win a spot on a hunt.
Network members have been eager to share their own hunting escapades, too. More than 18,000 photos include beautiful vistas and some great game shots like this deer in the headlights. A few members have even got their pets involved: There's a dog that retrieves arrows among others.
Hunters of all types of game and specialists in all types of arms will find their fellows at My OutDoor Zone, along with more great content than you can shake a bow at. Lastly, once you've caught your game, don't forget to cook it. My OutDoor Zone will even help you there.