Words of Wisdom
Ning Apps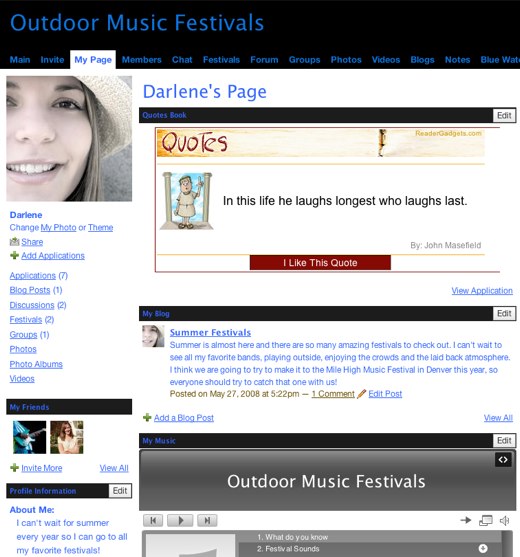 You can use your profile page to give other members a peek into your life and interests. In addition to showing off your favorite photos, videos and songs, OpenSocial applications are another effective way to customize your page.
"Quotes Book" builds upon this customization even further to show more than your interests. You can now shed some light on your beliefs and thoughts by displaying your favorite quotes. To start, add this OpenSocial application to your profile page on Your Network on Ning.
Whether they are funny, inspirational or thought-provoking, your favorite quotes can now easily be found and displayed. You can search by keyword or person. There is a tab for Einstein, Shakespeare and Aristotle to make finding the most popular quotes even faster. If you don't have a particular quote in mind to search, there is a random quote each day to check out.
Once you have found one you want to display, simply click "Add to Quotes Book" and you are done.
About OpenSocial: An OpenSocial application is a feature that you can add to your profile page for fun, communication or business. Add it to your page by clicking the "Add Applications" link in the left hand column, beneath your profile photo. This will take you to the application's directory, where you can scroll through the list of available applications or use the search box to jump to a specific one. Then click on the "Add to My Page" button and and confirm by clicking "Add Application".