Yoga, art and music in one place
Ning Network Spotlight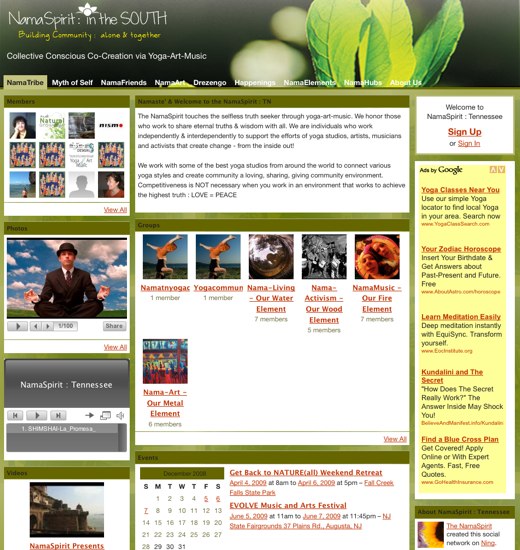 The NamaSpirit Tennessee network will help you find truth through a unique fusion of yoga, art, and music. If you get even half as many health benefits from yoga as this member details, spending time at NamaSpirit could be one of the better things you do this year.
If nothing else, NamaSpirit has certainly driven members' creativity. The photo gallery is packed with neat ideas, including digital collages and custom jewelry. Members take the spiritual implications of their work seriously, and there's a whole video history of the mystic Indian weaver and poet Kabir, with reference to members' own weaving. On the musical side, members have formed a group with a record label to sell their creations, and some of the proceeds go towards charity in Tibet.
You can even still participate if you're not in Tennessee. This NamaSpirit network is but one of several, and there are links to similar networks in other states and a worldwide NamaSpirit network. Visit your nearest, and start finding your own spirituality and letting it unlock your creativity.