Music and more, at OMFGG
Ning Network Spotlight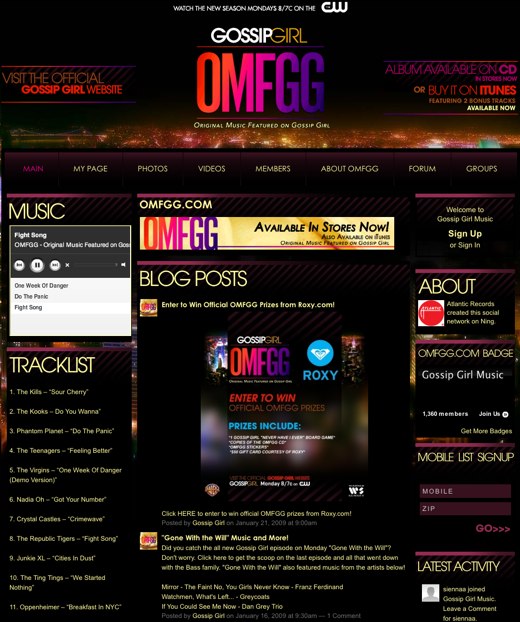 Gossip Girl is a great TV show in its own right, but its music deserves special attention.
OMFGG (Original Music Featured On Gossip Girl) is all about the show's soundtrack. Since we last blogged about the network (in September), a CD has been released with the first season's soundtrack, and the video page has music videos of many of the tracks and video interviews with many cast members about their own musical tastes.
You can even find updated listings of tunes from the most recent episodes, so keep an eye on OMFGG as the season continues.