Add a store to your social network
Ning's Tips and Tricks
Your Ning Network
It's easy to add a store to your social network to sell items through an external source, like PayPal. Waverley Kitchens is a social network built around the company's custom spice mixes, which they sell and ship across the US right from the Store tab on their social network.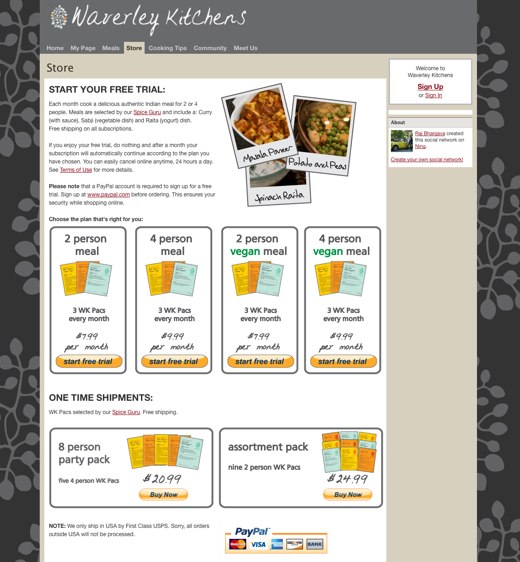 The Store tab is completely integrated into the Waverley Kitchens social network, and has the same look and feel as other pages. They've set up the Store tab by creating a new Page from the Tab Manager. This is a great use of the Pages feature, which you can use to add extra pages of content to your social network, from widgets to photos to hyperlinks.
Customers have a couple of different options they can choose from, including two and four person meals and party packs. Clicking on your choice takes you directly to the PayPal payment page for that option, and when you're done purchasing, you'll be directed back to the Waverley Kitchens social network. The process is fast, seamless, and secure.
If there's something you'd like to sell on your social network on Ning, it's easy to set up a store just like Waverley Kitchens. First, you'll need to sign up for one of the solutions PayPal offers to sell items, like Website Payments Standard, and create one or more payment buttons.
Next, add a new Page to your social network. Just head to the Manage tab and click the "Tab Manager" link. Add a new tab and call it Store. Under "Target Page," select "Create a New Page." This means your new tab will point to a brand-new Page, which you can turn into your Store.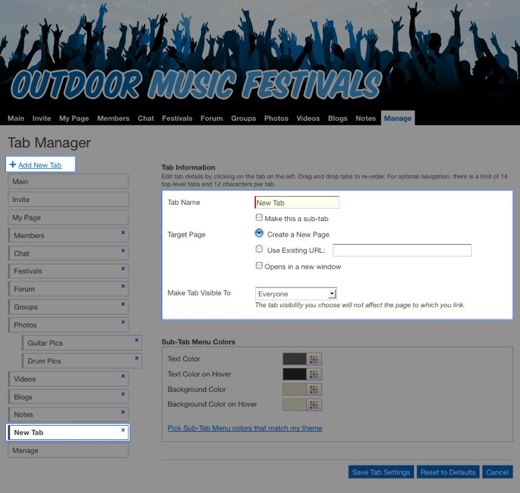 Save your settings, then head to your new Page. Click the "Edit" link to begin customizing your new Store page. Add in information about what you're selling and your payment buttons, and you're all set. In no time at all, you've added an online store to your social network on Ning.