Add videos to your social network right from your phone
Ning's Tips and Tricks
If your cell phone can take videos and email them, you hold in your hand a great way to instantly distribute your videos to thousands of people. On any social network on Ning, you can add a video straight from your phone by emailing the video to a custom email address.
To get your custom email address, head to your "Settings" page on your social network and scroll to the bottom of the page. From here you can save this address to your phone or generate a new one.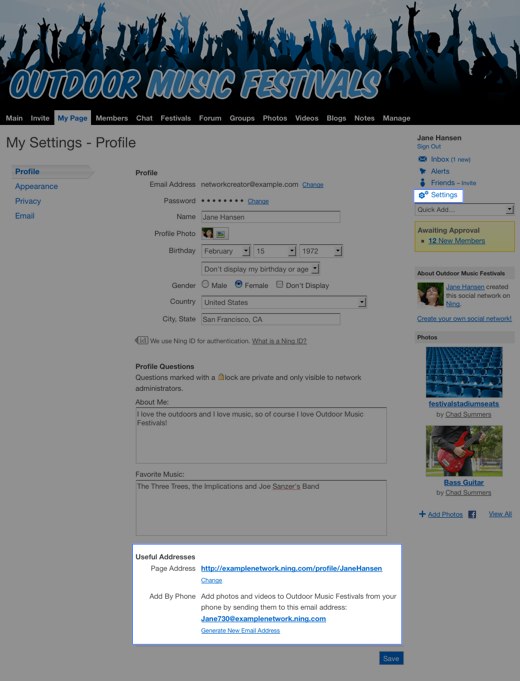 Next time you're out at a concert or a birthday party, take a quick video on your phone and send it in to your social network.