Feature photos on the main page
Ning's Tips and Tricks
As we've said before, featuring members on the main page of your social network is a great way to recognize their support and participation. You can also feature photos on the main page to showcase the best your social network has to offer. It's both a way to thank members for sharing their photos, and a transparent motivator to get people to keep uploading photos to your social network.
If you find a photo you'd like to feature on the main page of your social network, click the "Feature" link on the photo's detail page.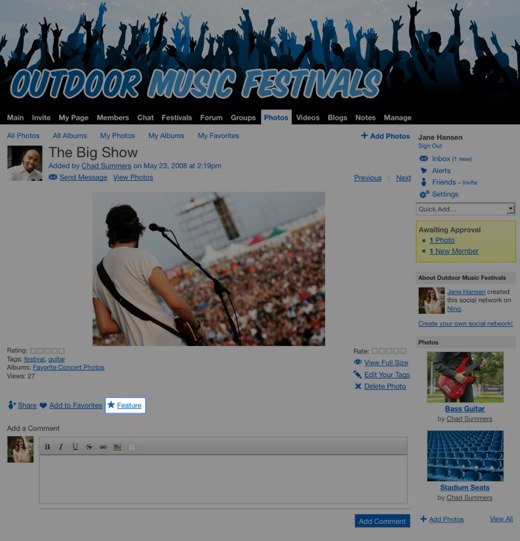 Next, head to your social network's main page. In the photos box, click the "Edit" button and choose to display "Featured" content. Once you click save, you're all set! Your featured photos will now display on your main page.