Hollywood moves East at Hollywood East TV
Ning Network Spotlight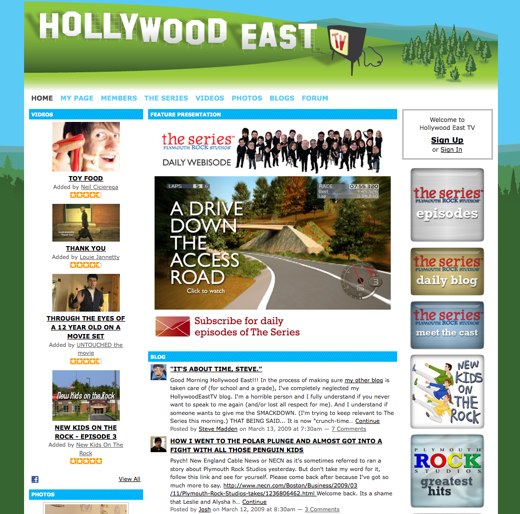 Residents of Massachusetts may soon be waking up to "Hollywood" sign on their hillside. But they wouldn't be dreaming — it's all part of the effort to turn Massachusetts into the center of film making on the East Coast.
The epicenter of this push is Plymouth Rock Studios, a state-of-the-art movie and television production studio opening next year in Plymouth, Massachusetts. The studio sees social networking as an essential component of drawing studios to the East Coast, and that's why they've set up Hollywood East TV. The social network "showcases original content produced by the studio, along with social features for film and video enthusiasts to network, post videos, photos, events, blogs and more."
For all those interested in following the development and construction of the new studio campus, Hollywood East TV publishes a daily webisode called "The Series" on the social network. In the newest webisode, you can take a virtual drive down the access road that will eventually carry you into the sparkling new campus of Plymouth Rock Studios.