Ontario-style powder at Toronoto Ski and Snowboard Club
Ning Network Spotlight
Your Ning Network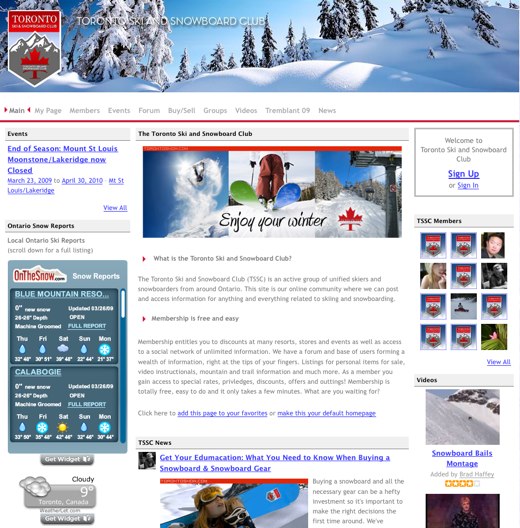 There's a lot to learn at Toronto Ski and Snowboard Club, the home of Ontario's ski and snowboard community. The club itself is an "active group of unified skiers and snowboarders from around Ontario." They're using their social network as their online home, to share stories, videos, news and snow-related gossip.
You can learn the best places to ski and snowboard in Toronto and the surrounding area. Pick up basic snowboarding lessons at Snowboard 101, or make the move from intermediate to advanced by catching up on Intermediate Tactics. There's plenty to pick up on, and the videos of Whistler and other Canadian ski resorts will get you fired up for that big ski (or board) trip.
The social network has even used text boxes to embed live ski reports onto the Main page of Toronto Ski and Snowboard Club, so members don't even have to leave the social network to look at ski conditions.