Send a broadcast message
Ning's Tips and Tricks
Your social network on Ning comes with the built-in ability for you to send an email to all of the members on your social network in just a few short steps, right from your Manage tab. Broadcast messages are a fast and easy way to share important news, spotlight new content and features, and encourage members who might not have visited in a while to sign in and check out what's new. You can even send out newsletter-type messages to your members this way.
If you'd like to send a broadcast message to members of your social network, head to the Manage tab and click the "Broadcast Message" link.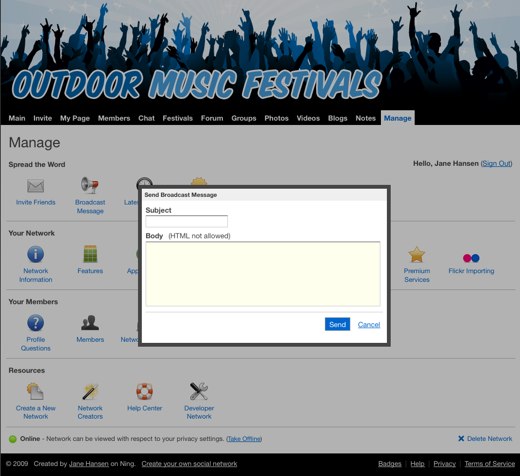 In the window that opens, type your message and give it a subject. Click "Send" and every member of your social network will receive your message to their email inbox!