The Perfect Way to Celebrate a Birthday
General
Ning News
Updates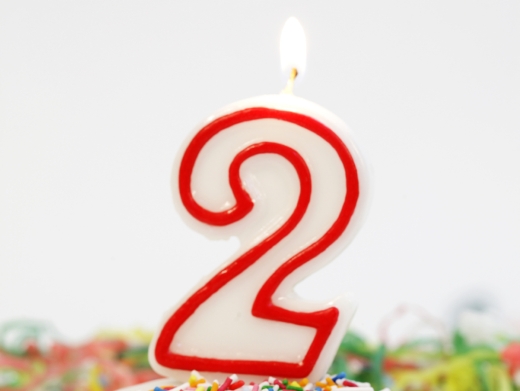 On Friday, we celebrated two years of your own social network for anything on Ning. In this time, not only have over 880,000 new social networks been created on the Ning Platform, but social networking as a whole has become a true phenomenon.
Much more than where we've been, however, we're incredibly excited about where we're going.
We believe there will be millions of different social experiences online, well beyond what is currently considered a social network today. Beginning this week, we are proud to expand the ways we are empowering people to create and consume their own social experiences for the most important people and interests in their lives.
Starting with the launch of a new Ning.com, followed by new visual design choices for your own social network, and finally the introduction of Ning Apps, we are taking a huge step forward in enabling people to define, discover, and join a diverse set of social experiences online.
The new Ning.com will provide members of the social networks on Ning with better ways to discover and stay connected to the social networks on the Ning Platform. Not only will this make the experience of being a member of one or more social networks on Ning easier and more compelling, but it will benefit Network Creators with both better discovery by prospective members as well as recurring usage by existing ones.
Offering valuable services to the members of social networks across the Ning Platform has always been fundamental to our vision of how the adoption of diverse social experiences online would ultimately evolve.
To make a world with millions of social networks possible, people have got to be able to discover and keep track of the activity across an ever increasing number of social networks in one place. While unobtrusive when in a specific social network, members need an accessible and seamless connection between social networks. That's the goal of the new Ning.com.
Beyond the new Ning.com, the coming weeks also bring a dramatic expansion in the choices Network Creators have on the Ning Platform. This is the shift from offering simple social networks to truly diverse social experiences online. Specifically, we're launching:
New visual design choices for your social network. Through a combination of new themes and simplified appearance choices, making your social network on Ning look both different and polished right out of the gate will get a lot easier. This update is also the foundation for future layout options and other visual design choices that seek to ensure that no two social networks on Ning look alike.
Ning Apps. With the launch of Ning Apps at the end of March, Network Creators will have a choice of 50+ features from today's 14. This is the foundation for hundreds of features over time. Our ultimate goal with Ning Apps is to empower every type of feature combination a Network Creator can imagine. With Ning Apps, no two social networks on Ning will act alike.
Where a social network on Ning neither looks or acts like any other social network on Ning and members have a way to discover and consume social networks for the most important people and interests in their lives, the possibilities are endless.
We appreciate you being with us on this adventure and we look forward to making this new world a reality.