Tonight's chat release is live! March 25, 2009
Updates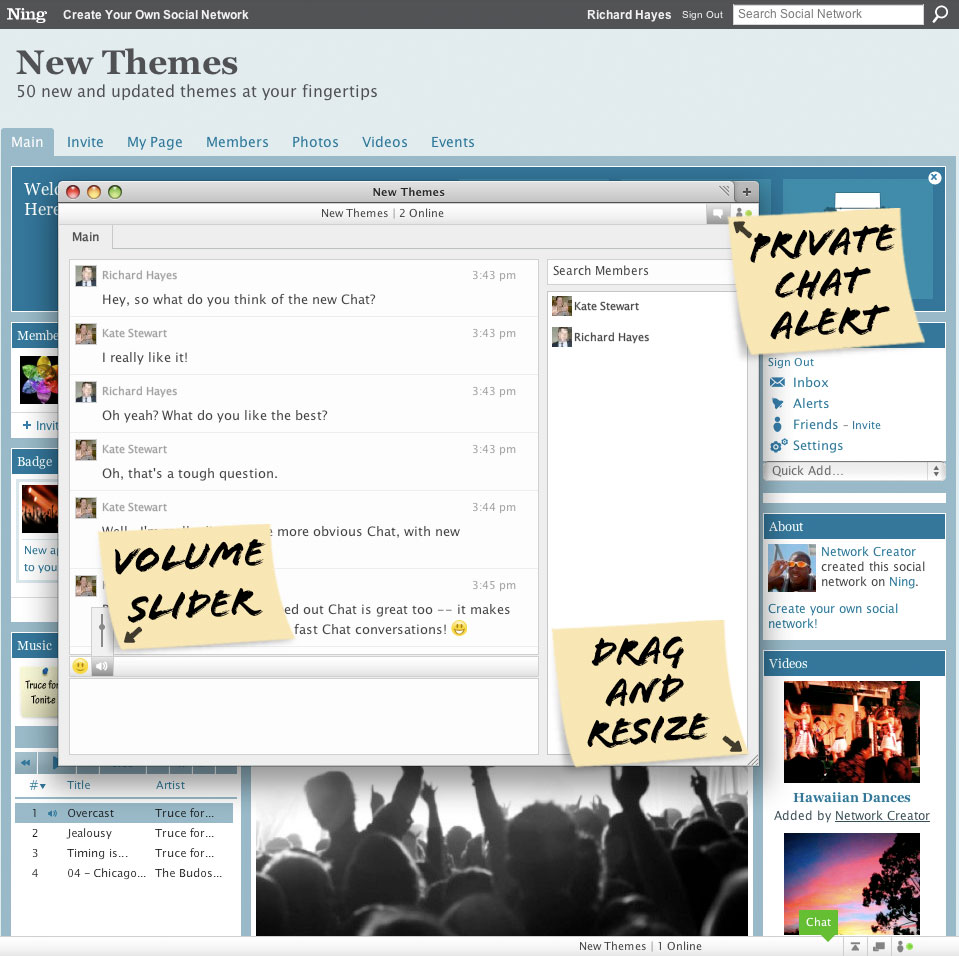 We're excited to announce that tonight's Chat release is now live on your social network!
With this release your social network's Chat feature has been significantly improved. The major improvements are:
The ability to resize the chat pop out.
A visual, blinking indicator for private chat.
Volume control.
A slightly bigger font size to make it easier to read.
A more obvious closed chat bar.
New tooltips and icons.
We've also fixed a number of outstanding issues with Chat — including text being cut off in some instances. We've posted full details and screenshots in the Ning Help Center.