Are You a Geek Girl?
Ning Network Spotlight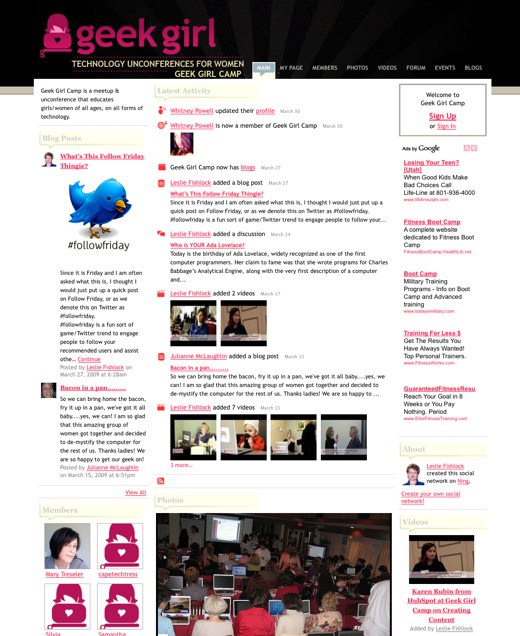 Geek Girl Camp is a social network to spread the word about the Geek Girl Camp meetup and unconference, aimed educating at girls and women of all ages on all forms of technology.
The Geek Girl Camp social network is a great example of using a social network on Ning to connect conference attendants before the event, and keeping them connected long after. Leslie Fishlock, founder of both the Geek Girl unconferences and the Geek Girl social network, created the social network before two recent unconferences.
Using the Events feature on her social network, Leslie posted information about the conferences. This allowed members to RSVP and see who else was attending each unconference. Afterwards, Leslie posted photos and videos from each unconference, like this shot from inside the unconference and this three minute overview of the Cape Cod event. Posting photos and videos after the event encourages members of Geek Girl Camp to come back to the social network and keep in touch with the friends made there.