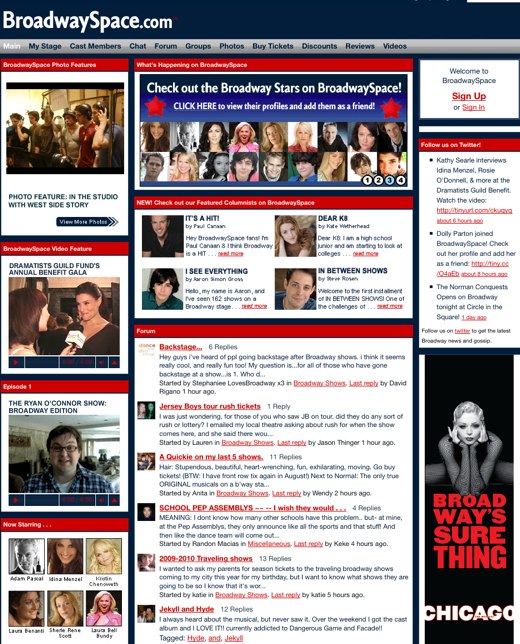 BroadwaySpace is a social network for actors and fans of Broadway. Thanks to exclusive interviews, discounts and giveaways, BroadwaySpace has become the destination for all Broadway lovers to share their passion. Members of BroadwaySpace include Broadway fans, actors and crew. In fact, stars that belong to the social network are spotlighted in a special "Wall of Fame" page. A text box on the main page features the profile photos and names of a few stars, and is a great way to draw new members in.
To hear more about this social network from creator Ken Davenport, check out this video. You can watch more Ning Creator stories or submit your own here.

Find more videos like this on Ning Creator Stories
No related posts.