Getting the word out about /m
Ning's Tips and Tricks
Yesterday we wrote about your social network's iPhone interface. To access the iPhone interface, you simply need to add /m to the URL of your network. For example, to access BroadwaySpace on an iPhone, you would head to #m
There are a couple different ways you can go about telling your members about the interface:
Broadcast message. Send a broadcast message, a short email sent to anyone who is a member of your social network. Broadcast messages are great for network-wide announcements or reminders. You can send a brief message, letting members know how to access the iPhone interface, including a link to your social network's iPhone URL.
Text boxes. You can also promote your social network's iPhone interface with a reminder or small graphic in a text box.  This is a great way to remind members of the ability to view the social network on their phone and offer them a preview of the interface.
In fact, a number of social networks on Ning have taken this approach. Art Review has a rotating advertisement on the top of their Main page which regularly plugs their iPhone interface:

Of course, few members know their iPhones as well as the folks over at MyAppleSpace. The creator of this social network has created an image encouraging members to visit /m, the iPhone interface's address. Of course, they've wrapped the image in an iPhone border: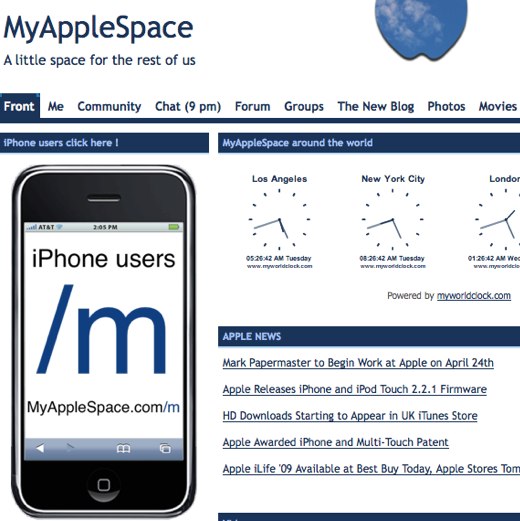 ImSaturn, a social network for Saturn car enthusiasts and employees, has produced a similar graphic for their Main page, which gives members a preview of what the iPhone interface looks like on their network: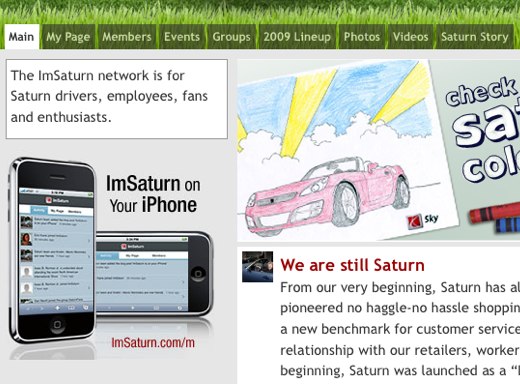 Twitter fanatic social network TweetGeek goes one step further. They submitted their social network's iPhone interface as an iPhone Web App to the Apple iPhone Application Directory. With zero development costs, your social network could have its own iPhone application, just like TweetGeek: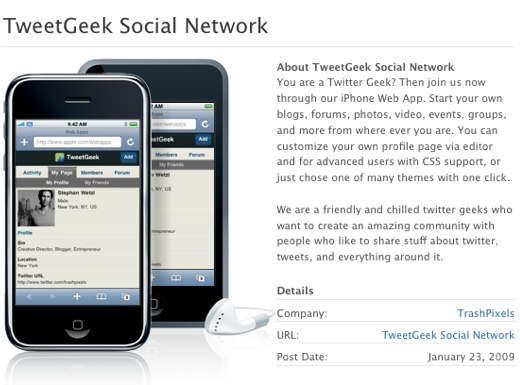 These social networks have set a great example. Keep members active and engaged wherever they are by letting them know how to access your social network's iPhone interface.