Great design at NewsPageDesigners
Ning Network Spotlight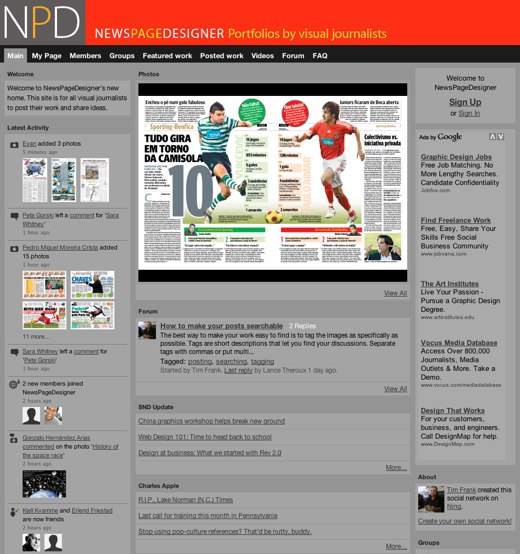 On the Web, on newsprint or in glossy magazines, there's always a need for great design. The members of NewsPageDesigner are the people who bring great design to your favorite publications, and they've got their best work on display on the social network.
With so many highly talented designers, members love to show off their work. They've added more than 4,000 photos, most all of which are scans of newspaper and magazine pages. The uploaded works range from regular newspaper sports pages to colorful entertainment magazine covers.
Network Creator Tim Frank has even used sub-tabs to create photo channels. The primary photo tab is called Posted Work, and underneath he's added News, Sports, Business, Features, Infographics and Illustrations, each of which simply points to a photo search for that term. For some mind-blowing graphics, check out a double-page spread of new bridge constructions or an in-depth graphic of how a port operates.