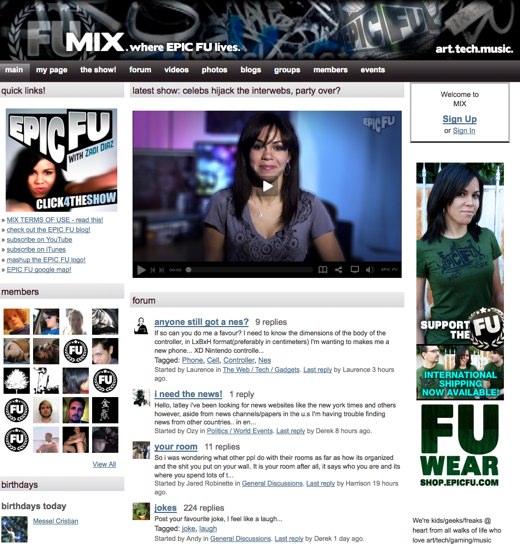 EPIC FU is the award-winning pop culture newscast created by Steve Woolf and Zadi Diaz. Stoking the flames of geek passion since 2006, EPIC FU is up for two Webby Awards and already took home a Streamy Award this year. MIX is the social home for EPIC FU — it's where members catch new episodes, share their opinions in the forum, and upload their own photos and videos. MIX also uses RSS to import the EPIC FU blog — it's where I found this impressive mashup art from Josh Poehlein.
For more on MIX, check out Steve and Zadi tell their story below. You can check out more Ning Creator stories or submit your own here.
Find more videos like this on Ning Creator Stories
No related posts.