MyChivasUSA: The Official Fanclub for Chivas USA
Ning Network Spotlight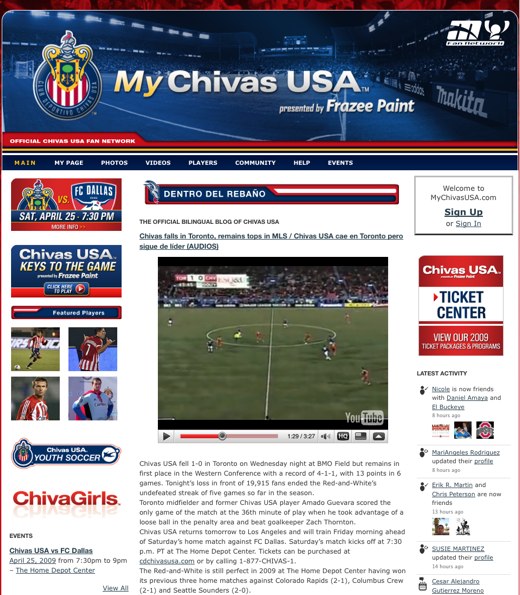 We're proud to have a number of official Major League Soccer social networks on Ning, including the Houston Dynamo and the San Jose Quakes. One of the newest MLS teams to join the party is Chivas USA.
MyChivasUSA.com is the place for Chivas faithful to gather before, after, and even during games every Saturday. And it's not just for fans — a text box on the main page features Chivas players like Alecko Eskandarian and Jonathan Bornstein, who have their own profile pages on the social network.
LA-based Chivas also has a strong Spanish-speaking fanbase. Bilingual blogs, along with interviews en español with players like Eduardo Lillingston and Mariano Trujillo ensure that MyChivasUSA is a great destination for English- and Spanish-speaking fans alike.