New parents gather at Babble Playground
Ning Network Spotlight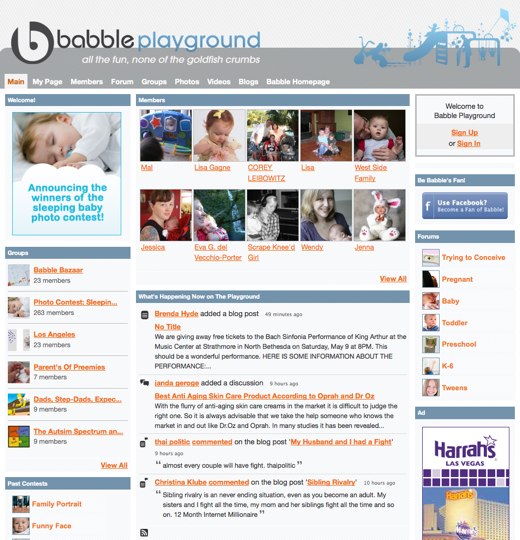 Babble Playground is a parenting social network and the companion to Babble, the magazine for a new generation of parents.
Entire families are creating profiles on Babble Playground, like the Griscom Volkman Family, who maintain a really powerful blog addressed to their children. The Babble Playground also has a great set of photo contests, like best Halloween Costume and most Serious Face.
For more on Babble Playground, watch Editor April Peveteaux tell the social network's story. You can check out more Ning Creator stories or submit your own here.