Popular Twitterers only!
Ning Network Spotlight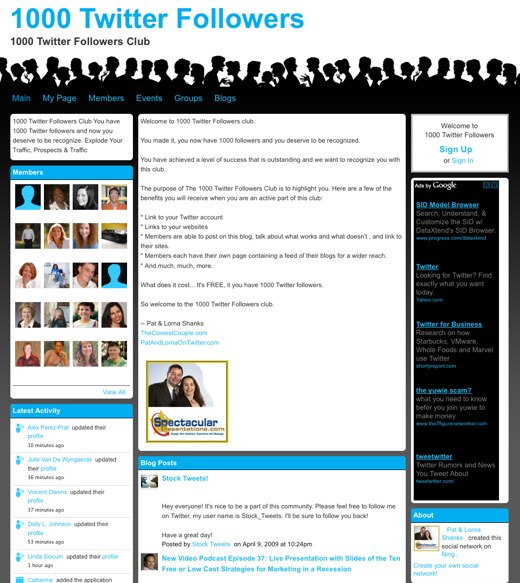 Users of micro-blogging service Twitter work to collect followers, or people who follow their Tweets. For the elite crowd that has more than 1,000 people following them on Twitter, there's now an exclusive club: the 1000 Twitter Followers social network.
This brand-new social network was created by Pat and Lorna Shanks, who themselves — with the Twitter account they co-manage — have more than 15,000 followers on Twitter. And they've taken advantage of their following to quickly spread the word about their social network, which has dozens of members in less than a week.
Pat and Lorna have taken advantage of the recent appearance updates to social networks, which added dozens of new themes and makes it even easier to adjust the appearance of your social network. They've selected the "social blue" theme, which both looks great and is a perfect fit the social theme of their social network.