Set the default event image on your social network
Ning's Tips and Tricks
Just like the ability to add a default group image, one of the tools you can use to get the right look and feel for your social network is the ability to add your own default event image. When members create events on your social network, they can choose whether or not to add an image for that event. When an event creator chooses not to upload an image when setting up a new event, that's when the default event image you add to your social network will appear.
As the Network Creator, you can set this default event image to be anything you'd like. You can use your social network's logo, or an image that better embodies the spirit of your social network. You can even upload a picture that gently reminds event creators to upload their own image.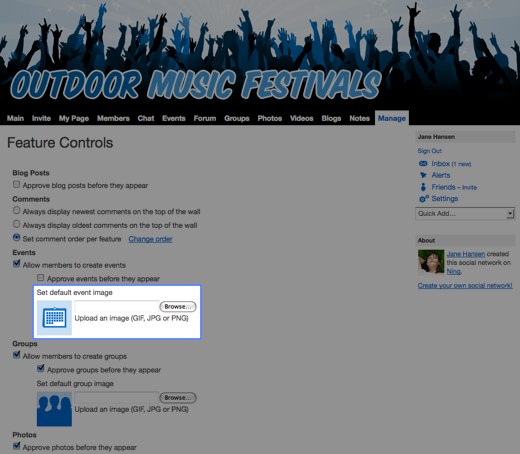 To add a new default event image to your social network, head to the Manage tab and click on the "Feature Controls" link. Upload your image in the "Set default event image" field under the "Events" section.