The Kahani Movement
Ning Network Spotlight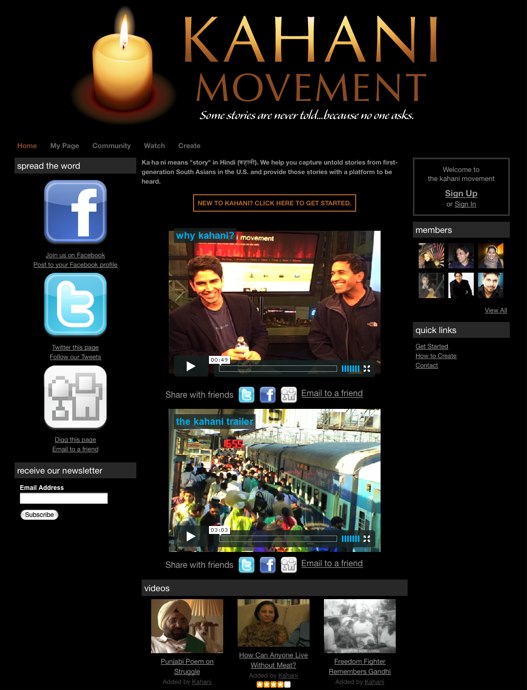 The Kahani Movement social network is dedicated to helping Indian Americans share their stories.  Created by brothers  Dr. Sanjay Gupta and Suneel Gupta, the Kahani Movement is focused on "capturing untold stories from first-generation Indians in the U.S. and providing those stories with a platform to be heard." Their dedication to sharing stories is apparent throughout the social network — in fact, the word Kahani means "story" in Hindi. They've done a great job setting up their social network, and guiding new members through watching people's stories and creating their own.
The Kahani Movement's primary goal is to assemble content that helps current and future generations better understand the Indian immigration experience. Through this, their hope is to encourage dialogue between second and first generation Indians. As Dr. Sanjay Gupta writes, "It is our generation's responsibility to preserve these cherished stories, so that they are never lost."
Network Creator Suneel also hopes to inspire other communities to create their own Kahani Movements. By lowering the barrier of capturing stories, he wants to create a model that's easy for people to replicate.