Why Leave Astoria?
Ning Network Spotlight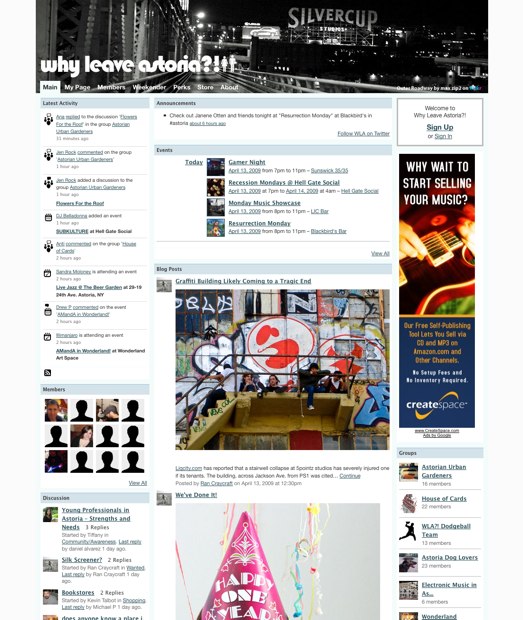 Why Leave Astoria?! is a social network for people who love Astoria, a neighborhood in Queens, New York City. The social network uses the Pages feature to add in a store, a press section and a best of 2008 poll. Why Leave Astoria also offers a perks card for $30, featuring discounts on select Astoria businesses.
Why Leave Astoria takes advantage of the Events feature, posting events for nearly every day of April. Tonight, if you're in Astoria, you can meet up at Gamer Night, drink cheap beer at Recession Mondays or check out the Monday Music Showcase. Tomorrow, start with the free workout at Crossfit, move on to Open Mic night and end the night with Karaoke Bowling.
Network Creator Ran promised to host a free open bar party for members if the social network hit 1000 members before its first birthday. Why Leave Astoria passed both milestones last week, and Ran's now fulfilling his promise by throwing a birthday party with free beer for all.