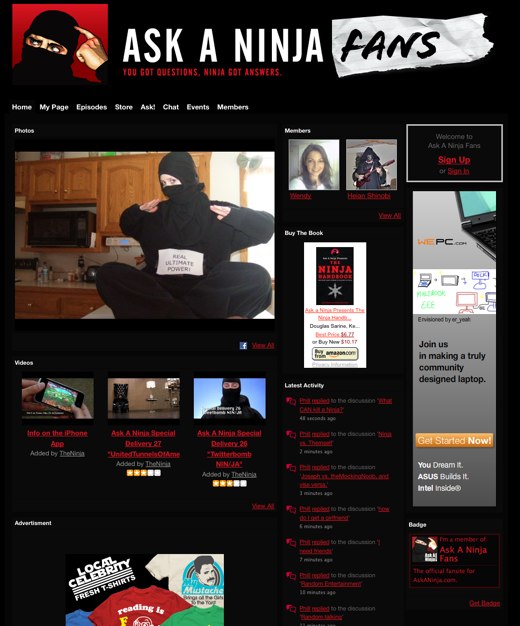 Ask A Ninja is an award-winning video podcast. Their social network, Ask A Ninja Fans, expands the original Ask a Ninja online video destination and creates a way for fans to take part in the action. More than 11,000 members have added their own Ninja lore to the growing archive of Ask A Ninja episodes, adding their own ninja photos and videos and discussing all things ninja in the discussion forum. There's even a category in the forum, "Ninjas vs ??," devoted to discussing hypothetical battles between ninjas and their various foes, like the hotly debated rivalries of "Ninja vs Themselves" and "Ninja vs 11 year old girls who are obsessed with Hannah Montana."
For more on Ask a Ninja, watch creators Doug and Kent tell their story below. You can check out more Ning Creator stories or submit your own here.

Find more videos like this on Ning Creator Stories
No related posts.