Celebrating the local scene at Phoenix Local Music
Ning Network Spotlight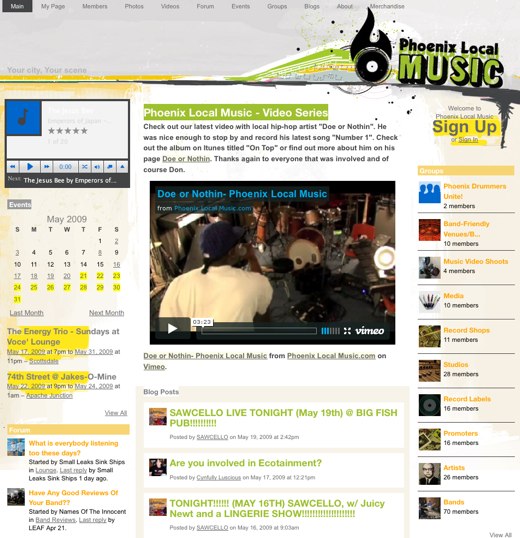 The social network Phoenix Local Music is giving voice to the city of Phoenix and celebrating its music scene.  In blog posts, members are talking about sustainable entertainment — ecotainment. DJ Cynfully Luscious asks what bands are doing to decrease the carbon footprint, from producing recyclable swag to sending proceeds towards environmental causes.
Using the Tab Manager, Phoenix Local Music has added a tab called About. Here, PLM shares its history, its purpose, and how you can get involved.
Hip-hop artist Doe or Nothin recently stopped by and recorded his song "Number 1" with Phoenix Local Music. You can watch the video on the main page of the social network. Exclusive content like this attracts new members and keeps them coming back.