Coronado Island's social network
Ning Network Spotlight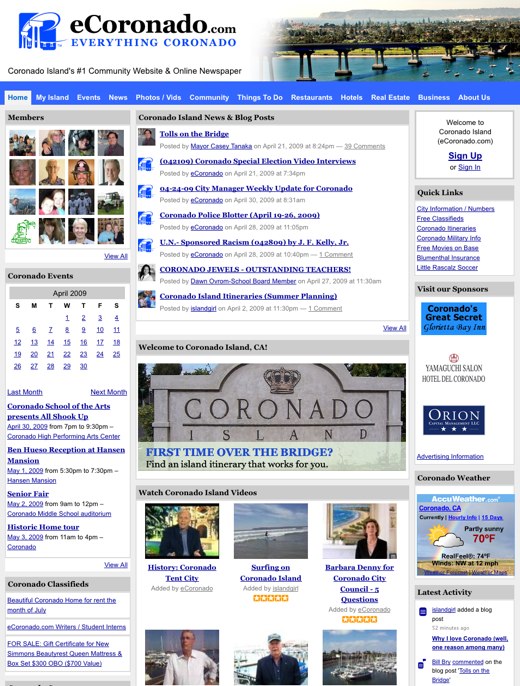 Locals and visitors  to Coronado Island, a small island resort town just off the coast of downtown San Diego, California, connect at eCoronado.com. This social network has a wealth of information about Coronado, from an overview of the military's presence (Coronado is home to Naval Air Station North Island and Naval Amphibious Base Coronado) to listings for hotels and resorts like the infamous Hotel del Coronado to details on getting to Coronado to a very detailed business guide and directory.
Members are central to this social network and "online newspaper." The discussion forum has a category for restaurant discussions and reviews, and the Events section is full of community happenings big and small. Network Creator Steve Johnson has renamed the blog feature to "News," and he and members talk about local and national news in their blog posts.
There's even a well organized list of Coronado Island activities, with local favorites and tourist activies alike. Don't quite know where to start? Check out the suggested itineraries page for ways to spend your time on Coronado Island.