Explore Columbus, Georgia with InTown
Ning Network Spotlight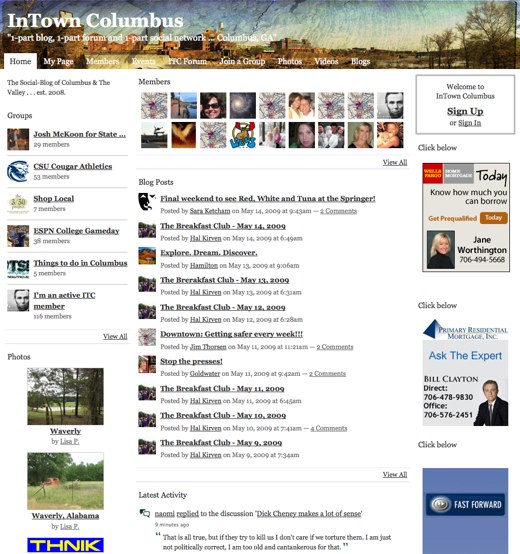 InTown Columbus is the social network for Columbus, Georgia. Citizens of Columbus are joining up to discuss the city they love and interact with each other.
InTown uses the Tab Manager to make groups even more appealing. By renaming the tab "Join a Group", InTown creates a call to action for new members. As a result, the groups on InTown are extremely active. From Our Pets to The Garden Club to Shop Local, members are gathering in clusters to discuss niche activities and interests.
Members also use their blogs to share ideas and express opinions. Hal K. posts to his "Breakfast Club" daily, and Sara K. just reminded members that "Red, White, and Tuna" is in its final weekend at the Springer Opera House.