Find wine liberation at Three Thieves
Ning Network Spotlight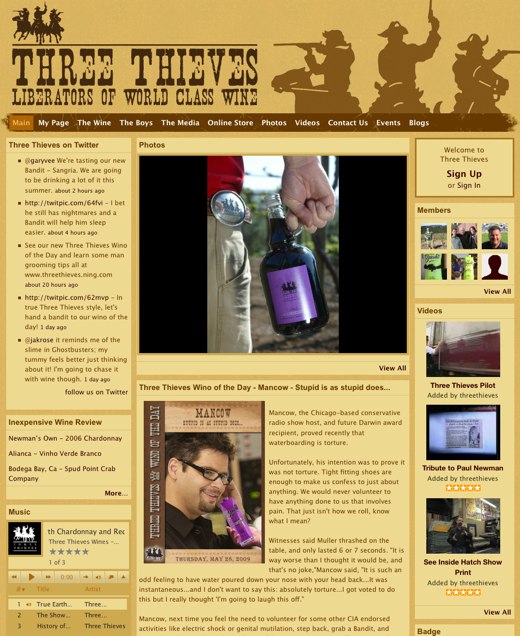 Three Thieves — the folks behind Bandit, Firehose, and other popular wines — have created a social experience for consumers and winemakers to connect.
Three Theives have added a tab called "The Boys", where you can meet the Three Thieves themselves: Charles Bieler, Joel Gott, and Roger Scommegna. The three have been spreading the gospel of fantastic affordable wine ever since, even creating their own reality TV show pilot.
The social network just launched and Three Thieves is already rich with content, thanks in part to some well-placed RSS feeds of Three Thieves on Twitter and the Inexpensive Wine Review blog. Three Thieves have a blog of their own, including a "Wino of the Day" award.