Good ideas at BadFormat!
Ning Network Spotlight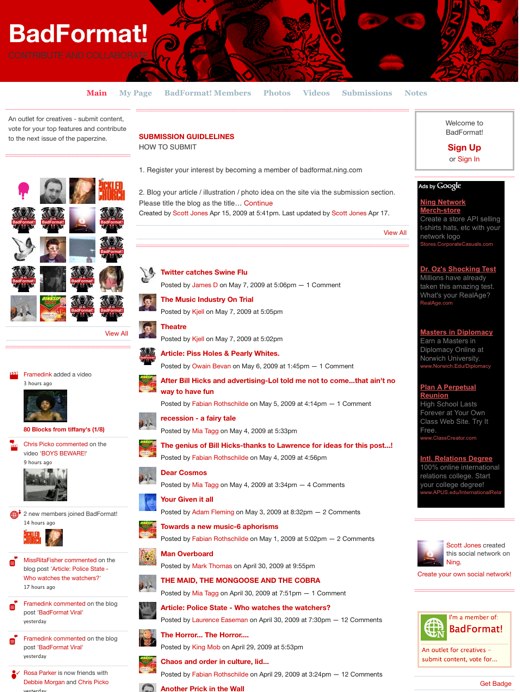 BadFormat! is a social outlet for creative people to contribute their ideas and collaborate with each other. Based in the UK, BadFormat! takes the top contributions and assembles them in a magazine of the same name.
To guide members through the submission process, Network Creator Scott Jones has set up a note with useful guidelines. Members submit articles using the blog and illustrations using the Photos feature. In this way, the BadFormat! social network has become a fluid, constantly active online companion to the magazine.