Hit the Orange County food scene with OC Foodies
Ning Network Spotlight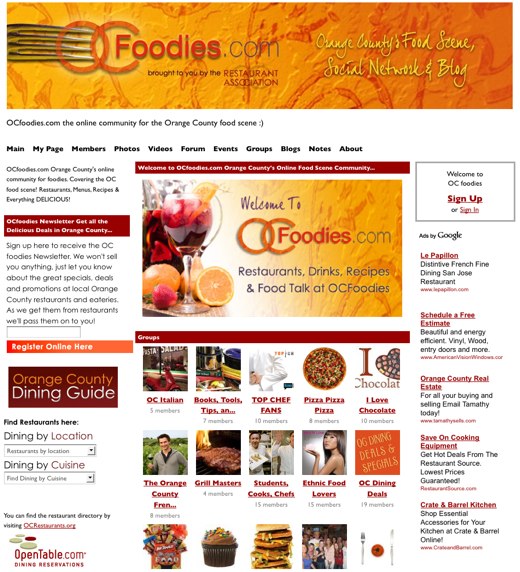 OC Foodies is the social hub for the Orange County food scene. With specialized groups highlighting OC hamburgers and vegetarian dining, this social network covers a wide range of local options.
Rich Manning posts restaurant reviews in his "Will Work for Food" blog, and OC Foodies uses the RSS feature to spotlight these posts right on the main page of the social network.
Using the Notes feature, OC Foodies has set up a Chef Q and A, where Orange County Chefs like Don Schoenburg of Leatherby's Café Rouge share their inspirations, favorite restaurants and cooking tips.