Join the Timber Home Nation
Ning Network Spotlight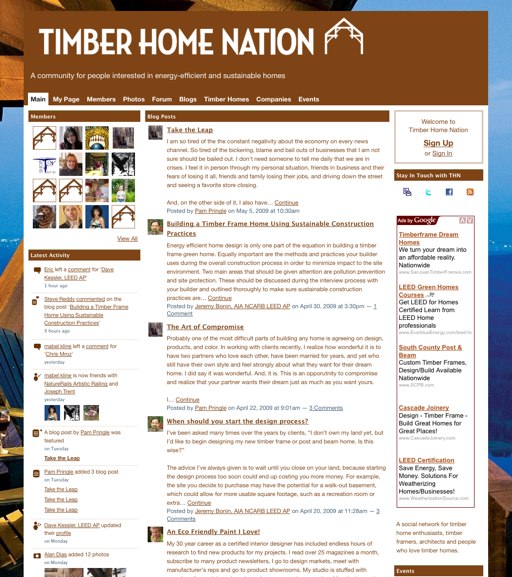 Houses made with timber framing, generally built with large pieces of timber and pegs holding them together, have recently seen a resurgence due to both the beauty and green qualities of the buildings. The social network for timber home owners, builders and enthusiasts is Timber Home Nation.
Timber Home Nation is the social network component of the Timber Home Living magazine, and its content reflects this. Magazine editor Michael McCarthy recently blogged about an amazing timber frame tree house, which will appear in the magazine's upcoming issue. He then asked members to respond through comments.
For newcomers to building timber houses, the social network displays a gorgeous photo of a timber home as the background. While it takes a few extra steps, adding an image to your social network's background is a great way to customize your social network and help define what it's about. The 500 photos on Timber Home Nation show all aspects of building, from the smallest joints to the big picture.