Married to the Game, connecting with each other
Ning Network Spotlight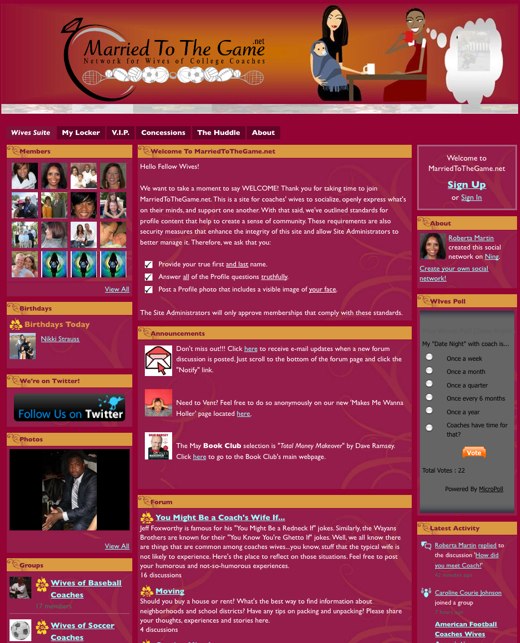 Married to the Game is the social network where wives of college coaches can find support, friendship and a sympathetic ear.
Groups help this social network's members connect with women in similar situations. There are groups for wives of baseball, soccer and basketball coaches. With the school year ending, Married to the Game's members have transition on their minds, and are discussing moving, getting hired and getting fired.
A text box front and center on Married to the Game features a welcome note to new members and a few brief guidelines. These guidelines include requirements for uploading a profile photo, using first and last name and answering all profile questions. Along with making new members feel welcome, outlining community guidelines is a great way to set the tone for your social network.